Performance Cockpit
Queues
A 1.5 hour queue can generate a total of up to 10 hours of accumulated waiting time.
A major source for increased fuel consumption on the ground are departure queues and waiting times at holding points. The overall data analysis and insight generation helps to provide better planning values for expected waiting times. This information can be used in a DMAN system to better plan departure processes and milestones in A‑CDM.
The continuous measuring of the lost time for waiting in Queues and the resulting amount of wasted fuel increases awareness for fuel saving as a basis to resolve these local challenges.
Benefits
Wake Tur­bu­lence Cat­e­gories (ICAO-WTC and RECAT) in­clud­ed for bet­ter queue com­po­si­tion planning

Bet­ter pre­dictabil­i­ty of de­par­ture se­quence or air­port sim­u­la­tion (DMAN, A‑CDM)

Re­duc­tion in air­side bot­tle­necks and there­fore emis­sion saving
Features
Sev­er­al KPIs avail­able such as wait­ing time or through­put time per movement

Ad­vanced vi­su­al­i­sa­tion options

Cat­e­gori­sa­tion of sever­i­ty for each queue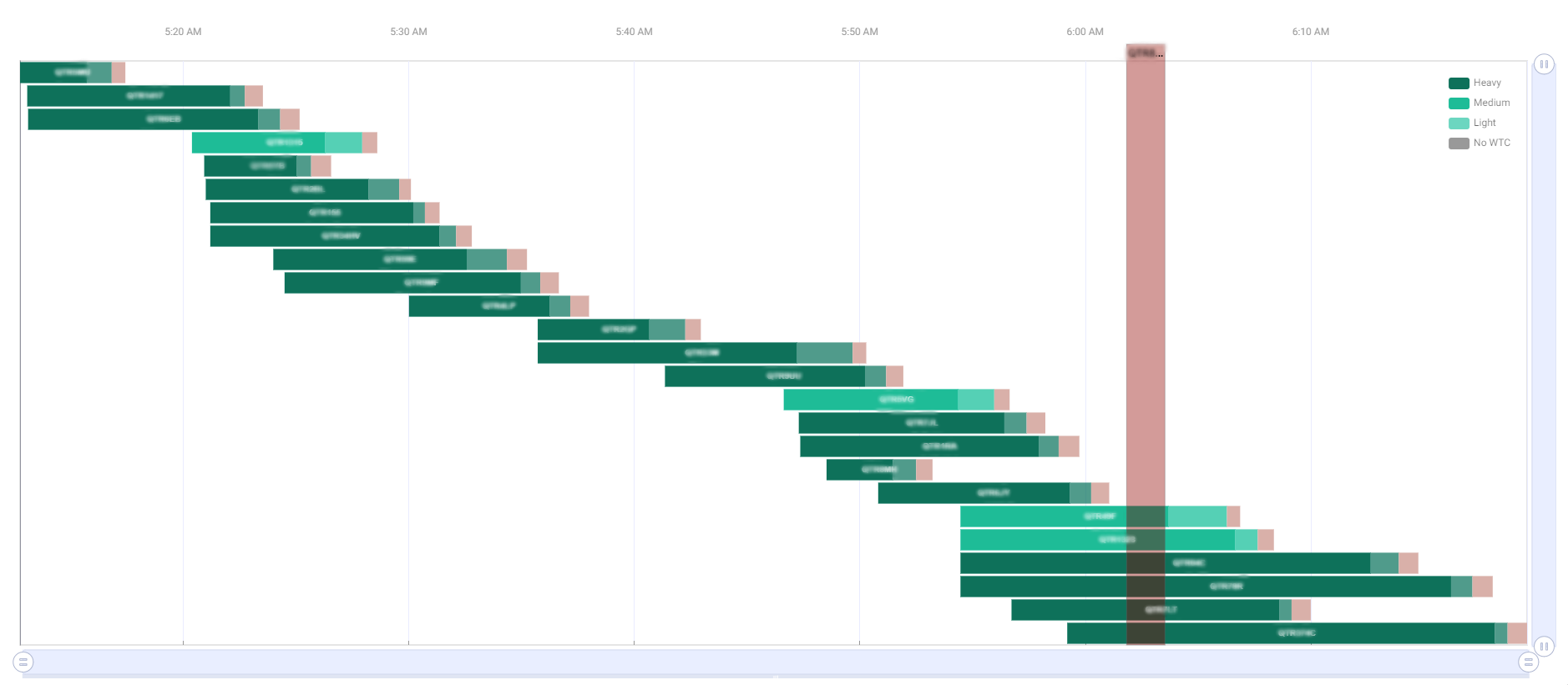 Get access to the Performance Cockpit